Healthier Version:
No-bake

Chocolate-topped Munchies
When you want to eat healthier—no white sugar with a heaping helping of enzymes in your ingredients, what do you make for special occasion treats or for when company comes? More and more folks are tuned-in to eating specific to their family's needs, whether it's gluten-free or anti-inflammatory or vegan or other. This is a versatile recipe that you can use to fashion for your individual specifications.
For many years I used to make a No-Bake Munchie recipe that had a base of butter, honey and peanut butter that was heated on the stove, then you added in oats, seeds, nuts, dried fruit, cereal, and carob or chocolate powder or whatever you wanted. Well, now I limit the butter, and peanut butter, but I do miss those munchies! So I made a new-fangled, little healthier version today that I can eat . . .
No-Bake Chocolate-Topped Munchies!
Mixing the Munchie batter
For the basic recipe I added the following to 2 - 2 1/2 cups of steel-cut (or rolled) oats and mixed all together:
1/2 cup honey

1/2 cup brown rice syrup

4 tsp raw cacao powder

(or cocoa or carob powder)

2 tsp vanilla extract

1/4 cup melted coconut oil

2-3 Tbs coconut butter

1 cup almond butter (or peanut butter)

dark chocolate (to melt for topping)
Then I added in: a few tablespoons of chia seeds, sunflower seeds, coconut flakes, raisins, and sesame seeds. You have the option to use what you desire or have on hand: nuts, seeds, dried fruit, etc. (The add-ins should amount to less than 1 cup.) If it's not wanting to stick together, add a bit more sweetener or coconut oil till it does.
Smooth mixture into a glass dish that has been coated with a little olive oil. Chill, cut, and eat plain or top with chocolate like I did.
Cut and enjoy!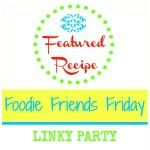 "To insure good health: eat lightly, breathe deeply, live moderately, cultivate cheerfulness, and maintain an interest in life."
-William London